Top message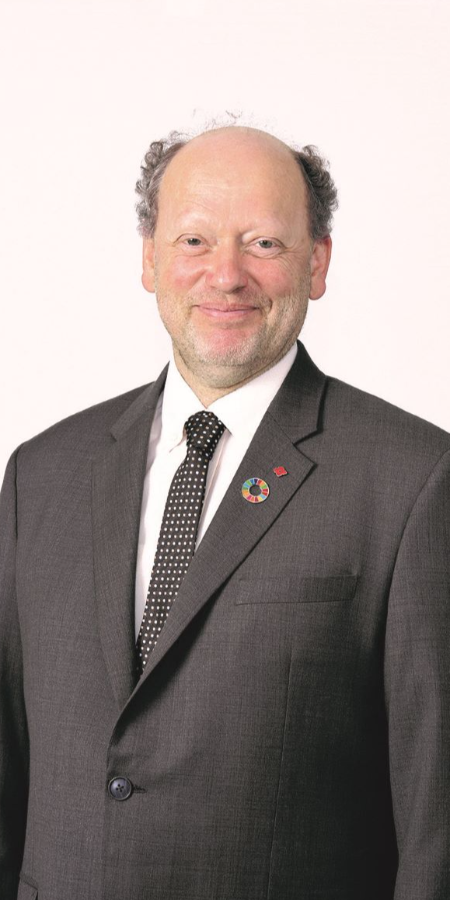 Marc Vermeire
Chairman
Brief history
Sumitomo Chemical was established in 1913 to manufacture fertilizers from sulfur dioxide emitted from smelting operations at the Besshi copper mine in Niihama, Japan, with the aim of solving environmental problems caused by the emissions. At present we have become a company that provides worldwide products to various industries supporting a wide range of solutions. In EU territory Sumitomo Chemical Europe acts as regional headquarter and is located in Belgium.
Our global vision: Create both Economic and Social Values
Sumitomo Chemical Europe operates business in four sectors: Essential & Plastics, Energy & Functional Materials, IT-related Chemicals and Health & Crop Sciences. As a company we provide and will continue to offer solutions that contribute worldwide to solving problems the global community faces and to improving the quality of life of people.

As part of the Sumitomo Chemical Group we create economic values which must help to create social values. This vision is by far also embedded in our Group's credo: "Our businesses must benefit society at large, not just our own interests (< Jiri-Rita Koushi-Ichinyo)".


Our Commitments
We at the Sumitomo Chemical Group are highly engaged in the creation of new value by building on innovation. We are further also committed to become carbon neutral by 2050 and so to fulfill both our obligations and contributions.

At Sumitomo Chemical Europe we are at the same time deeply oriented to market products that positively contribute to challenges in areas as energy, food and environment. This in close collaboration with all stakeholders and with high focus on  areas of occupational safety and health, industrial safety and disaster prevention, product safety and quality assurance, respect for human rights, promotion of employees' well-being and overall compliance.

Marc Vermeire - Chairman Sumitomo Chemical Europe